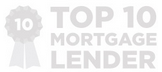 TeamLemos is the BEST at movement hands down (smile). Cher was very professional, knowledgeable and I would highly recommend them to anyone.

-Shekitta F.
This is my 3rd house purchase and by far it was the easiest! Very easy process, Laura and Cher kept me informed the whole way.

-William S.
Cher is fabulous! Absolutely loved working with her. And Laura Ansara was informative and so on top of things when it came to document gathering and processing our application.

-Katherine H.
Cher Lemos was excellent and very knowledgeable. She answered every single question my wife and I had. She made the process very smooth!!!

-Mario J.
I recommended Cher Lemos for anyone who would like to buy new house thank you again Cher Lemos.

-Kissima K.
Cher and her team are amazing!! They made the whole process so easy to understand. Definitely would recommend to anyone buying or refinancing!!

-Natalie K.